🍅 Howdy campers!
Ketchup here with a visualization exercise for you before you read the newsletter! OK, so first, close your eyes. Now, take three deep breaths.. OH! Exhale after each one! Don't take three deep breaths without exhaling in between, you might hurt yourself! Now that you're relaxed, visualize Camp Feral! approaching as though it's a cloud, floating calmly towards you—fresh air, gentle breeze… and imagine how warm the…
OH CRAP STICKS!! You can't read this!! You closed your eyes and… I never thought of how I might prompt you to open them. Oh…OH! I'm stuck!!! I can't guide you through the newsletter! You'll miss the closing of Preorders and Cabin Requests! You won't know how to find cabin mates, or volunteer, and will never understand that concept of TASQS!
I'm going to have to run to each of your houses and tell you to open your eyes! YOU CAN'T KNOW THIS YET, BUT I'M COMING TO HELP!!!!
Preorders Close August 14th
After Monday, August 14th, we will no longer be accepting pre-orders for our t-shirts and hoodies through Regfox, and any new upgrades to patron level we won't be able to guarantee the inclusion of a patron gift.
email registration to make any changes to your registration, including pre-ordering shirts and hoodies, or upgrading to Sponsor or Patron, before Monday, August 14th.
Cabin Requests Close August 14th
After August 14th we will be closing the cabin request form and will not be accepting any further requests. This is to help give us time to arrange our cabin list before camp. You'll find out what cabin you are in and who you are rooming with after dinner on the first night of camp.
If you or a designated person from your group has already submitted a cabin request:
Nothing! Carry on!
If you have not yet submitted a cabin request for yourself or your group:
Go do the thing before August 14! The cabin request form is here: https://forms.gle/MVmTMEc9r6smcwM68
If you need to make a change to your request:
email cabins before Aug 14th.
What if I need to change something after Aug 14th?
Any additional changes after that date will be handled on site. Come to con-ops after dinner and speak with operations.
What happens if I don't submit a request?
We'll do our best to find a good fit for you. If there are any issues with your cabin assignment come to con-ops and speak with operations.
Help! I don't know anyone!
No problem at all! Fill out the request form for yourself and that will help us put you in a cabin with similar preferences.
If you haven't already, consider joining our discord server and say hi to some fellow campers! We also have forums for cabin roommates and ride shares.
We are looking for some eager beavers… er, gophers who would like to volunteer to help out Feral staff on site this year. If you are willing to help us carry some things, set up/tear down some things, or hand out some things you will earn our love and gratitude (and a thank you gift!)
If you are interested in volunteering
You can sign up here: https://forms.gle/yZsq8sX4HFhoP1YU7
I offered to volunteer earlier in the year! Do I need to fill this form out?
Nope, you are all set.
NEW BUSINESS CASUAL VIDEO: TASQS!
You have learned how business is casual. You understand the complexities of Sideways Touchpoint Advocacy, our IP and the heart of our entire business. Now introducing… TASQS!
OK… I've was informed that you all probably did not close your eyes, and also my request for everyone's home address was denied for… obvious reasons. Besides, I don't know how I would have gotten to at least ONE OF YOU anyways! (Du vet vem du är.)
But that's all in the past!! I'm so excited for camp that I'm picking up something new to bring… Ill give you three clues as to what it is!
1) It is ubiquitous: everyone has one but everyone always want one that's better than the one they have!
2) Some say it 'ties' you down but I say it 'keeps you connected!'
3) And last clue: it rhymes with CASTLE!
Gotta keep up with tradition, after all! YEAH!
K.C.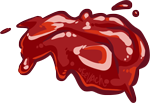 P.S. I warned you last newsletter, looks like TASQS debut at camp! Are you excited? … no seriously, are you? Because i think I am… am i?