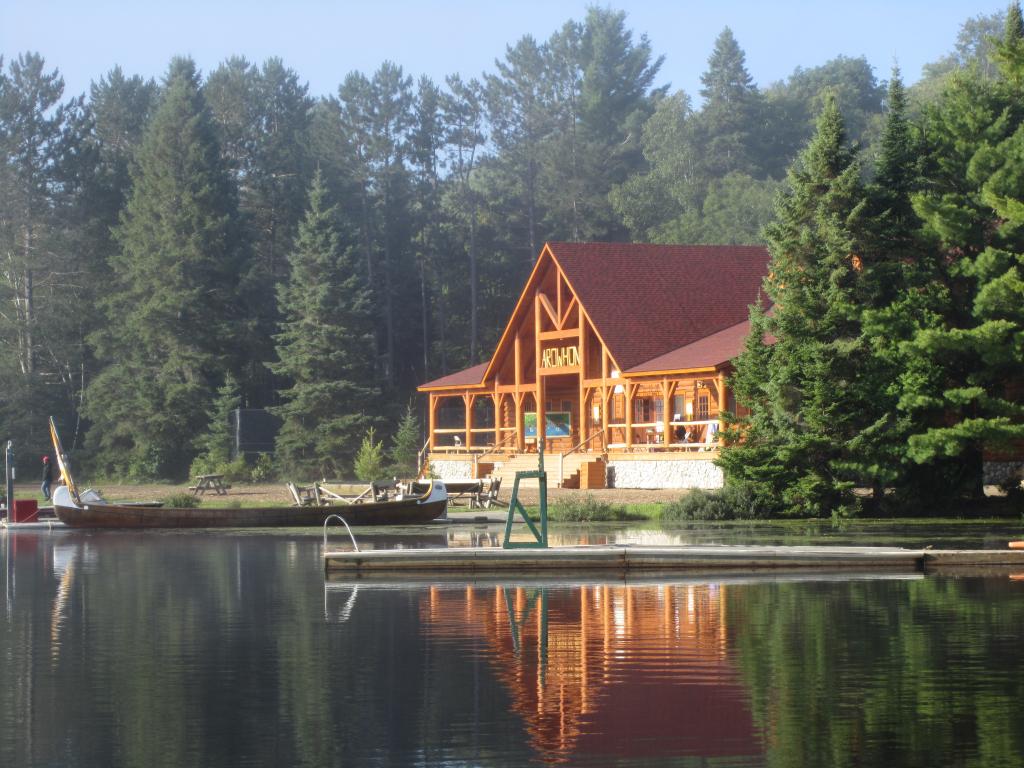 Camp Feral! is a 19+ summer camp for furs held annually in the wilderness of Algonquin Park, Ontario. Founded in 1998, it is the world's third oldest furry convention, the longest running furry summer camp, and Canada's first furry convention!
The result of three furs each blending their individual ideas for a new furry event – a Toronto Fur Meet, a Furry University complete with program tracks and courses, and a furry summer camp – Feral! has grown over two decades to offer the fandom an experience like no other. Thanks to an active and welcoming community of veteran campers your first visit doesn't need to be a nervous one!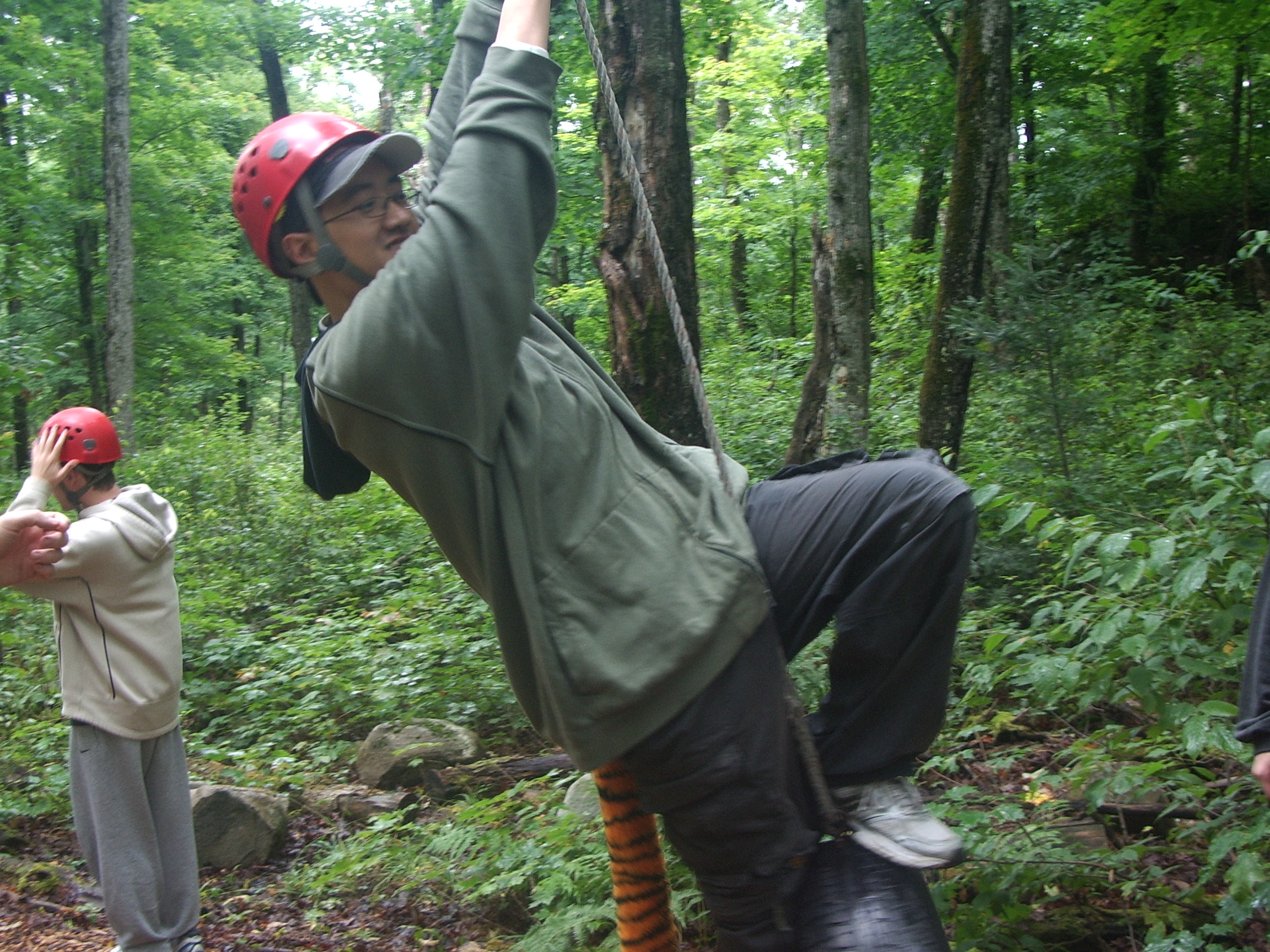 We provide all of our campers with three square meals a day (plus unlimited coffee, tea, and hot chocolate) and a cabin for you and your friends to spend each of the four full nights of camp.
A beautiful Main Lodge is where we serve up a communal buffet style breakfast, lunch and dinner plus an evening time snack, to refuel you for the next day of exploration and adventure.
Both camp staffers (Feral and Arowhon) offer a wide variety of activities for furs to enjoy from traditional camp activities such as archery, canoeing, and ropes courses to one of a kind Feral! activities like Watermelon Football and Melee! During the evening you can attend campfires, musician's circles, and dances. Picture the perfect summer camp, except for adults… plus ears and tails and maybe a fursuit or two!
Opportunity, Community, Unity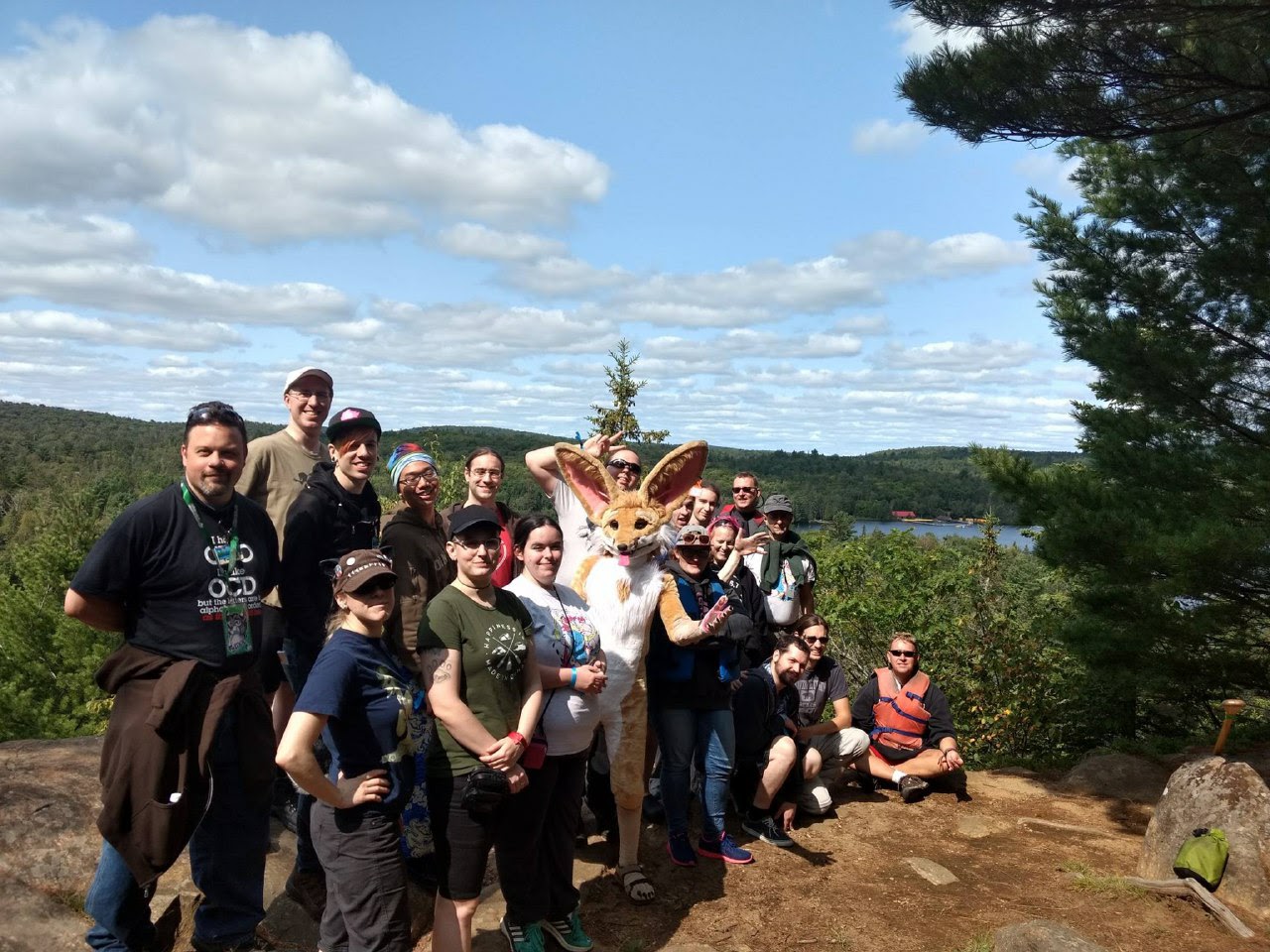 Camp Feral! is unlike most furry conventions. We want to give you the opportunity to relax and breath, far from whatever bothers you at home. The  everyday distractions of life are replaced with campfire singalongs, chatting, chilling, canoeing, and clean air. 
But the truly special part is that Camp Feral! doesn't have to share the space with any other groups. Campers get to spend their entire stay totally within the community that brought us all together in the first place. A week to be yourself, celebrate our differences, and be furry!
We can all have differing opinions, interests, beliefs, backgrounds… even differing definitions of what it means to be a furry! But at Camp Feral!, we strive to bring everything together under one roof: the sky.
When it rains, we all get wet the same way, so let's splash in some puddles!