Camp Feral! is a summer camp for furs held annually in the wilderness of Algonquin Park, Ontario. We provide all of our campers with three square meals a day served up a communal buffet style breakfast, lunch and dinner, in our beautiful Main Lodge. And for when the moon comes up, a cabin for you and your friends to spend each of the four full nights of camp.
Both camp staffers (Camp Feral! and Arowhon) offer a wide variety of activities for furs to enjoy. We offer non-stop excitement every day, from traditional camp activities like archery, canoeing, and ropes courses to our one-of-a-kind Camp Feral! activities such as Watermelon Football, MonFur Melee and more! During the evening you can attend campfires, musician's circles, and dances. Picture the perfect summer camp, except for adults... plus ears and tails!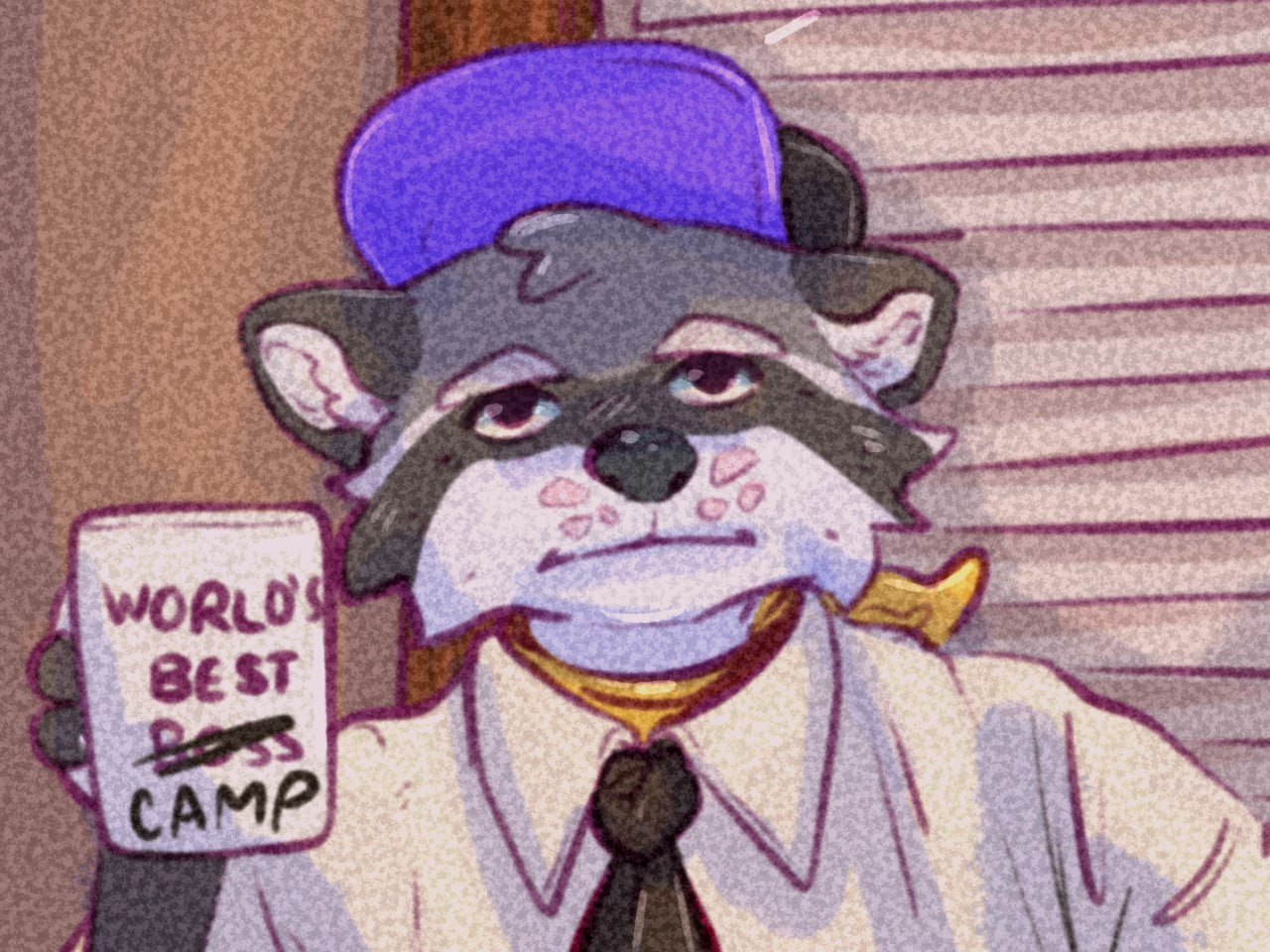 2023 Theme:
BUSINESS CASUAL
The year where we pretend like we know how the stock market works or something.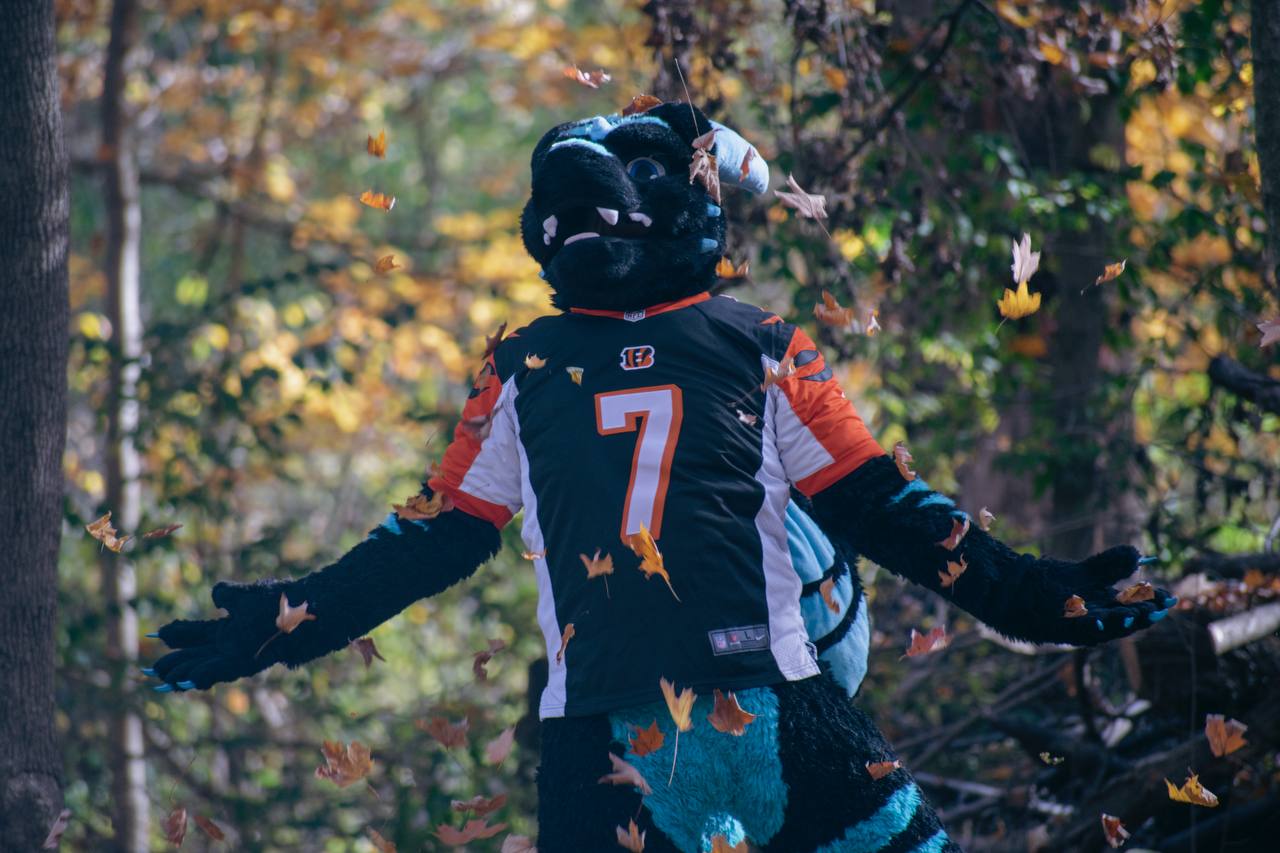 2023 GoH
Blazen the Dragon
Blazen the Dragon is a fursuiter, entertainer, and director of 'Flappy New Years' (an annual charity stream Adler co-hosts with a variety of suiters.) He appears alongside Adler and is always a fun, sweet, and silly companion to Adler's wholesome nature, and we can't picture one without the other. Therefore, we felt it only made sense that both Blazen and Adler be included in this design as our "guests of honour."